Personal Injury and Sports Accident Treatment
Have you ever sprained your ankle? Or have you hurt your shoulder? If so, you're not alone. Sustaining a personal injury is very common. When you do suffer an injury, it's best to seek the right treatment right away. One amazing treatment option involves giving Dalton Chiropractic in Fremont or North Bend a call. Whether you have an injury and you want top-notch treatment, or you're looking to take preventative measures for your health, Dalton Chiropractic, is the place for you. We specialize in personal injury treatment, college athletic wellness, massage therapy, and much more. Keep reading to learn about some of the common personal injuries and sports injuries of today, including how we can provide excellent solutions at every turn.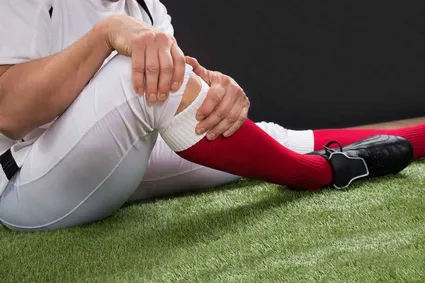 Common Personal and Sports Injuries
Whether you're doing chores around the home or you're playing a serious game of football with your friends, injuries can certainly happen. Take a look at what injuries are the most common below:
Sprained Ankle
Given the complexity of the ankle and the surrounding area, a sprain in the ankle is very common. Most adults have suffered an ankle sprain at some point in their lives. While the pain is relatively mild, it can be extreme. But most of these injuries heal up within a few days, possibly longer in more extreme cases.
Torn Knee Ligament
Have you or some you know torn their ACL? This injury is one of the most common sports injuries out there. This can be caused in many ways, but this tear typically happens when the knee is moved in an awkward position. This injury is more common in high-movement sports like basketball, football, and soccer.
Pulled Back
Another common injury that many of us have dealt with is a pulled back. From doing yard work to cleaning the pool, our backs can easily be pulled doing daily activities. The chances of pulling one's back also increase as we age. Healing from a pulled back injury can be extremely difficult.
Whiplash
Another common injury is whiplash. This can be caused by your neck moving too or from failing to stretch properly before playing sports. However, one of the most common instances whiplash occurs is in car accidents. This is because of the sudden jerk during these accidents, which causes our necks to move in positions they shouldn't, and this can cause pain that can last months.
Our Chiropractor Can Help!
Are you involved in athletics? Want to treat a personal injury? Whether you're preparing for a sports season or you want to treat an injury caused by an accident, our team is here for you! We're a chiropractic office located in North Bend, NE, but we're proud to serve those in Fremont and the entire surrounding area! From college athletics wellness to car accident treatment, Dalton Chiropractic in Fremont is here for you! Call (402) 727-1677 today!